At some point we all have difficulty describing a wine — its flavor, its scent, the way it feels on our tongue. What are the correct terms to use? How can you best characterize these things? Have I got a trick for you!
Next time you want to describe a wine, all you have to do is sit back and think about how great women are. Yep, it's that simple. Here are 10 adjectives for describing wine, and an example of how each term might also be used to pay women the compliments they so richly — rich: (of a wine) intensely fruity, or flavorful — deserve.
1. balance: One of the best traits in a wine is its balance. If its sweetness, acidity and tannins (or dryness) are all in harmony with one another, a wine has balance. She keeps her work and her personal life in remarkable balance.
 2. brilliant: Brilliant is a term for describing the color of wine. A brilliant wine is clear, with no cloudiness or haze. She's so brilliant that I hang on every word.
3. complex: If you're having difficulty describing a wine, chances are that it's complex, meaning its flavor is so intricate that one can drink it repeatedly and keep discovering something new about its flavor and mouth-feel. Her personality is so complex, it's impossible to be bored in her presence.
4. elegant: Elegant wines feel very light on the tongue. They're crisp and easy-to-drink. While most people use this term to describe white wines, red wines can be elegant too when they have exceptional balance. The pearl earrings made her look even more elegant than before.
5. exuberant: Exuberant wines are so fruity as to be intense. Whereas richness implies a depth of fruity flavor, exuberance implies more of an invigorating fruitiness. She's so exuberant that she meets new people everywhere she goes.
6. forward: When the full bouquet of a wine's flavor is quick-to-develop on the tongue, one may call it forward. She's a forward woman who knows what she wants.
7. full-bodied: Some wines feel heavier than others on account of high alcohol or glycerin content. Such wines are full-bodied. She has the classical, full-bodied beauty of a Botticelli.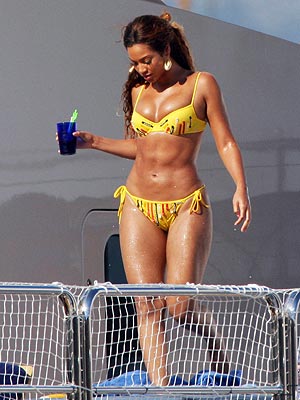 8. hot: Hot wines may also be said to have burn, since they leave a burning sensation on the throat or the back of the tongue. This burn tends to be the result of higher-than-normal alcohol content. She's smoking hot. 
9. luscious: Luscious wines have a sweet flavor that feels smooth, and almost buttery or fatty, in one's mouth. She looks so luscious, no man could resist.
10. supple: Supple wines are the opposite of dry. They are low in tannins and feel well-rounded on the tongue. She has the softest, most supple skin I've ever seen.
source: www.enjoybordeaux.com